Days to the Submission Deadline
Important Dates

Submission

Extended to Apr. 20, 2020

Notification

20-40 days after the submission

Publication

15-20 days after the final edition

Conference

May 27-29, 2020
Contact Us


Telephone: 021-51098086

Cell Phone: 0086-18101720867

WeChat: 18101720867
The information about the Keynote Speakers of ICAMDS2020 is as follows, which will be updated regularly.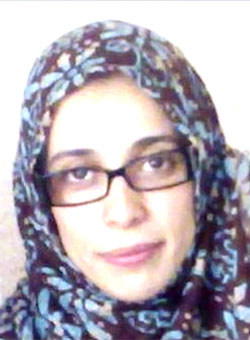 Dr. Chergui Zhor, Lecturer
Operational Research, National Higher School of Technology, Algiers, Algeria
Biography: Dr. Chergui Zhor is a Lecturer of Operation Research, Scheduling, MCDM Methods, Mathematics, Algorithmic and Software Programming at Ecole Nationale Supérieure de Technologie (ENST). She received her Engineer, Magister and DSc degrees in Decision Making and Operational Research from the University of Sciences and Technology (USTHB) of Algiers. She is member of MCDA and OR (Decision making & Operational research) Laboratory at USTHB. She is the author of twenty international publications and conference papers which mainly focus on Multicriteria Decision Making Methods and efficiency evaluation, theoretical aspects of MCDM, models and Multi-objective Optimisation.
Topic: TOPSIS Decision Making Methods, from Negative Ideal Point to Nadir Point, Analysis and Discussion
Abstract: TOPSIS methods for Group decision makers are one of mathematical methods which help decision makers to analyze data and making good decisions. In this note, the efficiency of some past contributions when using Nadir point at the place of negative ideal point is studied. Indeed, we discuss firstly the behavior of some previous versions for one decision maker, upon numerical example and theoretical results, some weaknesses are shown. After that, we take into account the case of Group Decision Maker (GDM) in which more than one version is analyzed. Both cases are concluded by the introduction of new versions more reliable than the previous ones. Otherwise, through data studies and simulation, based mainly upon smart random instances, a comparison between four algorithms for GDM is carried out, its purpose is to show the most effective form of normalization.